Mohon DISABLE ADBLOCK anda agar CLOUDMOVIE dapat terus berkembang dan memberikan pelayanan terbaik.
Synopsis
Indonesia :
Setelah menjadi penulis terlaris, Trinity ingin mengejar hasratnya untuk bepergian. Tetapi ketika dia bertemu dengan pria misterius, segalanya menjadi rumit.
English :
After becoming a bestselling author, Trinity wants to pursue her passion for traveling. But when she meets a mysterious man, things get complicated.
---
⇓ INCLUDED ⇓
⇒ Indonesian Subtitles ...

⇒ English Subtitles ...

⇒ With 3 Color Subtitles ...

⇒ Softcoder by CloudMovie.NET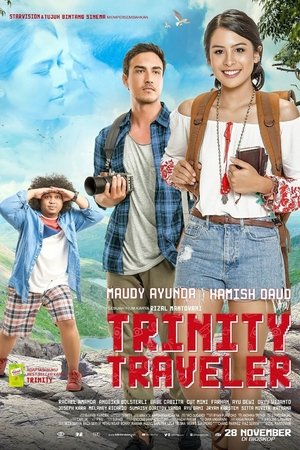 Original title
Trinity Traveler
TMDb Rating 5.5 2 votes
SIMPLE F.A.Q
Q : Bang katanya udah softsub tapi kok gak muncul subtitlenya?A : Silahkan play pakai aplikasi/software pihak ketiga. Untuk android bisa pakai aplikasi (MX Player / VLC Player). Untuk PC bisa pakai software (GOM Player / VLC Player).
---
Q : Bang subtitlenya bisa pakai subtitle yg lain?A : Sangat bisa, tinggal di replace aja pakai subtitle yg lain nanti otomatis ganti.
---
Q : Kenapa film gak ada suaranya? A : Semua film dari CloudMovie ada suaranya, tapi setiap device / player berbeda, ada yang tidak support dengan format audionya. Bisa diakalin dengan menggunakan Player seperti MX, VLC, atau GOM Player. Untuk TV gunakan HDMI dan sambungkan ke Laptop / PC.
Untuk memudahkan dalam mengakses link DOWNLOAD silahkan gunakan CHROME BROWSER
Want more subtitles ?
| Download | Quality | Size |
| --- | --- | --- |
| Download | WEB-DL 1080p x264 AC3 | Mirror (Reupload) |
| Download | WEB-DL 720p x264 | Mirror (Reupload) |
| Download | WEB-DL 480p x264 | Mirror (Reupload) |
| Download | WEB-DL 1080p x264 AC3 | Racaty |
| Download | WEB-DL 720p x264 | Racaty |
| Download | WEB-DL 480p x264 | Racaty |
| Download | WEB-DL 1080p x264 AC3 | Files.IM |
| Download | WEB-DL 720p x264 | Files.IM |
| Download | WEB-DL 480p x264 | Files.IM |
| Download | WEB-DL 1080p x264 AC3 | GDrive (Files.cx) |
| Download | WEB-DL 720p x264 | GDrive (Files.cx) |
| Download | WEB-DL 480p x264 | GDrive (Files.cx) |
Likes New Fanspage :