Mohon DISABLE ADBLOCK anda agar CLOUDMOVIE dapat terus berkembang dan memberikan pelayanan terbaik.
Synopsis
Indonesia :
Polisi trainee, 'Sung-min' dan pencari kerja, 'Jun-hyeok' curiga tentang insiden bunuh diri seorang gadis yang tinggal di asrama yang sama, dan mereka akan melacak akun SNS-nya dengan bantuan peretas agen detektif swasta. , 'Nu-ri'. Penyelidikan yang dimulai dari kesopanan menyebabkan konsekuensi yang tidak terkendali. Ketiga orang ini, Jun-hyeok, Sung-min, dan Nu-ri menjadi sasaran kejahatan SNS …
English :
Trainee policeman, 'Sung-min' and job seeker, 'Jun-hyeok' were suspicious about a suicide incident of a girl who lived in the same dormitory, and they will be tracking her SNS account with the help of a private detective agency hacker, 'Nu-ri'. The investigation which started out of chivalry leads to uncontrollable consequences. These three people, Jun-hyeok, Sung-min, and Nu-ri become targets of SNS crime…
---
⇓ INCLUDED ⇓
⇒ Indonesian Subtitles ...

⇒ English Subtitles ...

⇒ With 3 Color Subtitles ...

⇒ Softcoder by CloudMovie.NET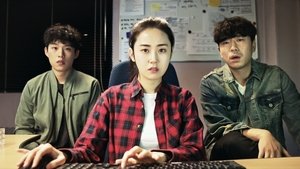 IMDb Rating 5.3 33 votes
TMDb Rating 4.8 2 votes
SIMPLE F.A.Q
Q : Bang katanya udah softsub tapi kok gak muncul subtitlenya?A : Silahkan play pakai aplikasi/software pihak ketiga. Untuk android bisa pakai aplikasi (MX Player / VLC Player). Untuk PC bisa pakai software (GOM Player / VLC Player).
---
Q : Bang subtitlenya bisa pakai subtitle yg lain?A : Sangat bisa, tinggal di replace aja pakai subtitle yg lain nanti otomatis ganti.
---
Q : Kenapa film gak ada suaranya? A : Semua film dari CloudMovie ada suaranya, tapi setiap device / player berbeda, ada yang tidak support dengan format audionya. Bisa diakalin dengan menggunakan Player seperti MX, VLC, atau GOM Player. Untuk TV gunakan HDMI dan sambungkan ke Laptop / PC.
Untuk memudahkan dalam mengakses link DOWNLOAD silahkan gunakan CHROME BROWSER
Likes New Fanspage :